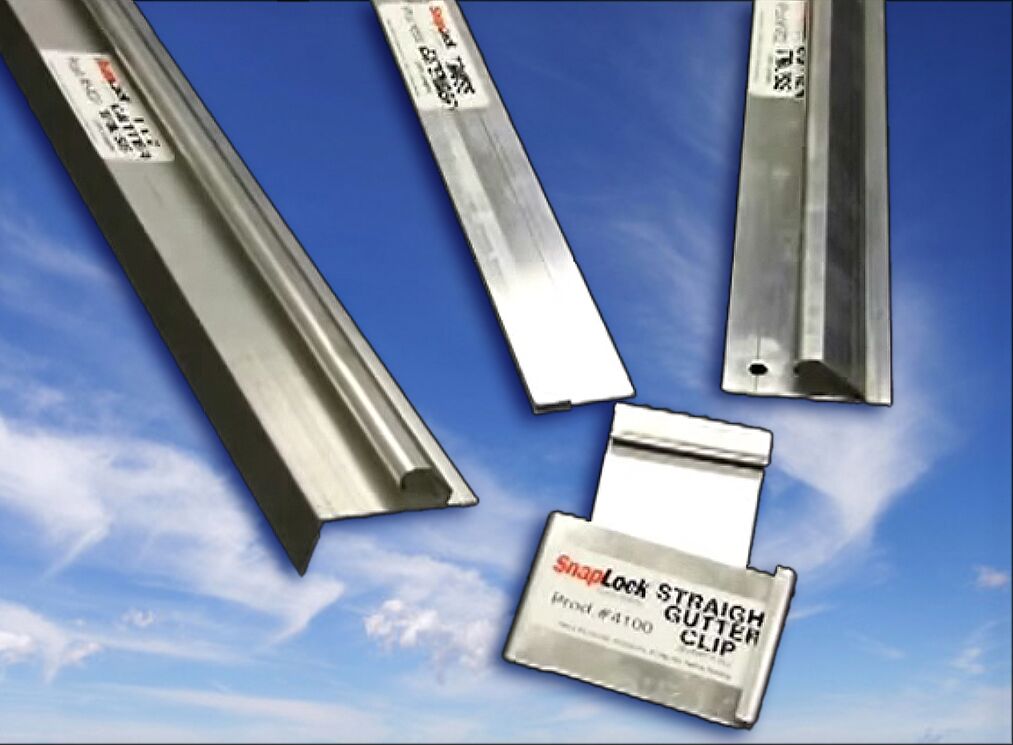 The installation system does not leave holes in the gutter itself. Traditionally, nails or screws used to attach the gutter to the roof are driven directly through the gutters. This is done to provide extra support to keep the gutter in the correct position, tight against the roof. The problem is that wherever you have holes, you have water seepage. Even if the holes in the gutters are tightly sealed during installation, eventually, they will begin to leak. The combination of moisture and lack of airflow caused by the gutter's proximity to the roof support creates the perfect environment for rot and mold to flourish in.
None of this is ever a problem with SnapLock Gutters because there are no holes in the gutter itself. This means that the gutters last much longer than their traditionally installed counterparts and may put off the need for roof repairs for homeowners.
In this system, gutters are attached to a patented truss that supports the gutter snugly against the shingled part of your roof, keeping it away from the wood supporting your roof. This separation allows for free air circulation, which will aid in the prevention of rot and mold, which can cause significant damage to the wood, shortening the functional lifetime of your roof.
The SnapLock system can be installed on almost any roofline, regardless of the roof material. Truss Building Products' newest innovation, the Jumbo T-Wedge, makes it possible for this gutter system to be used on homes and businesses with angles up to 59 degrees and pitches up to 12/14.
Do yourself a favor and take some time to consider your gutters today, even if you don't think you have a problem. If you discover that your gutters are rusty or hanging off the roofline, that's your cue to talk to a professional.
If you need gutter repairs in Southwest Montana or the surrounding area, call us at Gutter Solutions. We have a knowledgeable and reliable team with over 40 years of construction experience. We are ready to meet all of your guttering needs, including installation of the SnapLock Gutter System.
Contact Mike at (406) 222-0846; email: info@guttermontana.biz