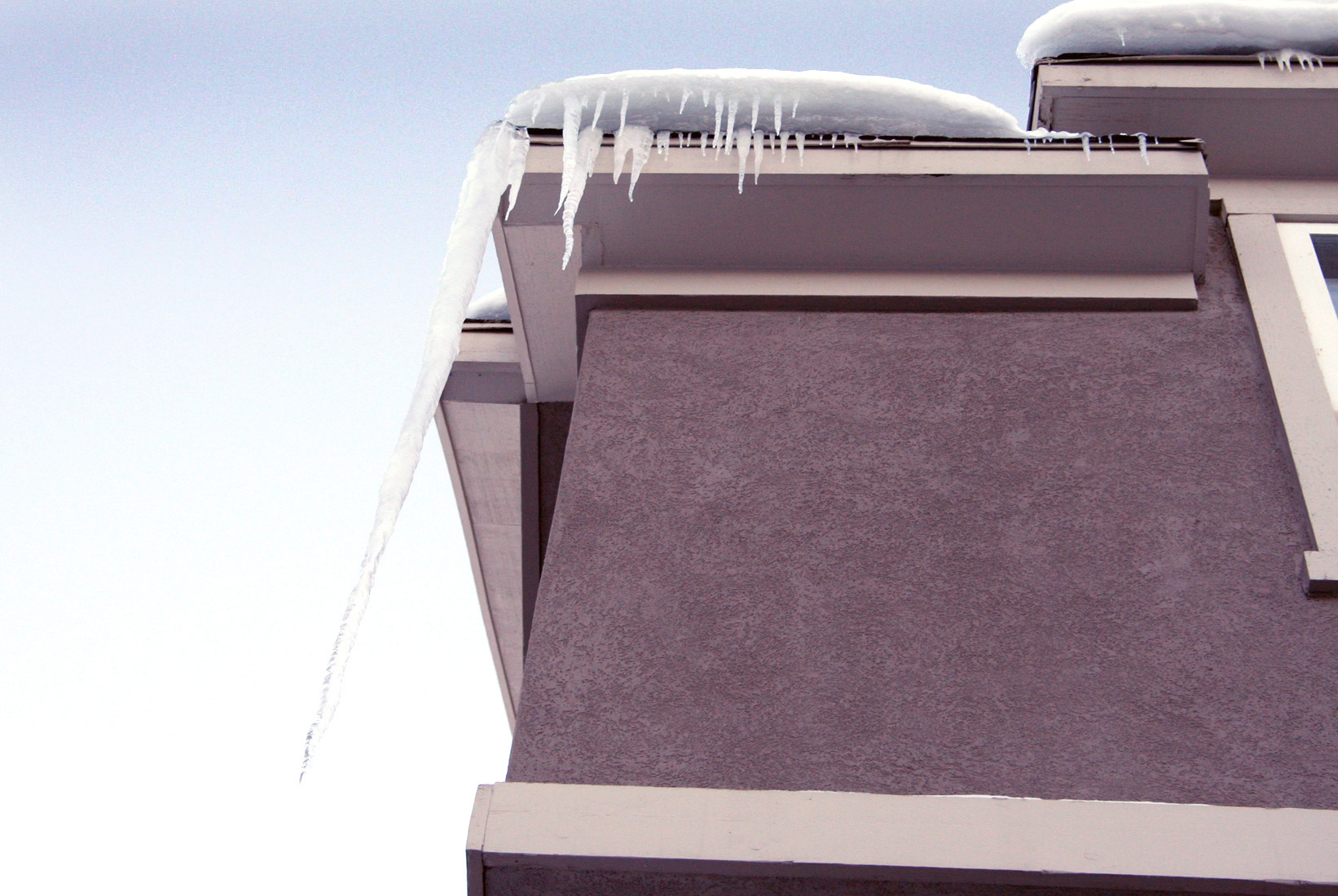 No More Frozen Gutters!
Icicles may be nice to look at during Montana winters, BUT the weight of ice can pull traditional gutters away from your home—even completely off! This can lead to high repair or replacement costs. Moreover, icy build-up can turn your walkway and stairs into a treacherous sheet of ice—putting you, your family, and the general public in danger.
Heavy snow and ice that builds up on the edges of your roof can damage your gutters, roof and siding. As if that's not bad enough—if melting snow and ice cannot drain, you risk creating what's called an ice dam, which occurs when water flow is blocked and redirects back under shingles and into your home, which can create serious damage.
HOW TO PREVENT ALL THIS?
HEAT HELMET® by GUTTER HELMET®!